New Fischer Vacuum Fit Boots Are Top of The Line – available now in our Chicago Suburbs Ski Shop!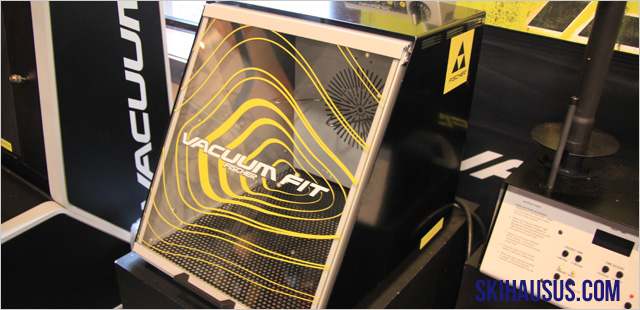 Many times when we think of improvement in technology we automatically think of our electronics. However, technology is improving things in many other areas of our lives. Take for example Fischer ski boots. There is new technology designed to make skiing safer and better, and it comes in the form of the Fisher Vacuum Fit ski boots. These boots are so amazing that they can't be found at just any ski store in Chicago suburbs. There is only one Chicago ski shop that has the exclusive rights to sell these amazing ski boots, Ski Haus.
Fischer Vacuum Fit Boots.
"So, what makes these ski boots so amazing?" one might ask. It's a combination of a new material and a new process. When paired together you get these amazing boots that perfectly fit YOUR feet, but that's not all. You also get:
• Fischer High Tech Polymer that is thermoformable with Fisher Vacuum Fit process.
• Boots that weigh 15% less
• Vibration damping that is better than standard PU
• Stable temperatures twice as high as with standard PU
• The shell forms to the foot according to the foot width.
• The forward lean of the boot can be adjusted from 14-17 degrees to compensate for your skiing level.This is all very forward thinking. Yet it is so easy to accomplish with the right materials and process. Getting your own pair of Fischer ski boots is really a very easy and quick process. Take a look at the steps that are required.• Warm-up: Heat up the shell to 176 degrees Fahrenheit in the oven.
• Pre-Fit: Insert your foot into the preheated shell with boot liner. Put on Cooling Pad and Compression Pad. Adjust the stand position on the Vacuum Fit Station.
• Perfect Fit and Cool Down: Adjust the whole boot to the structure of the foot using compressed air. Use the cooling pad to cool it.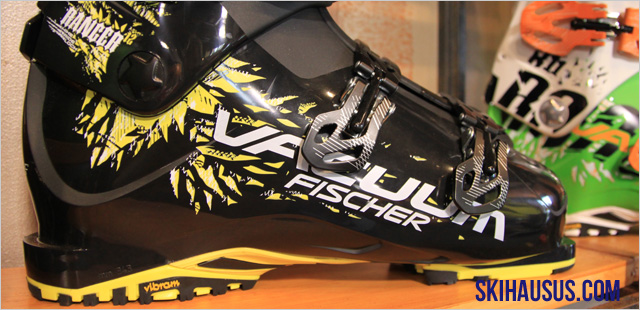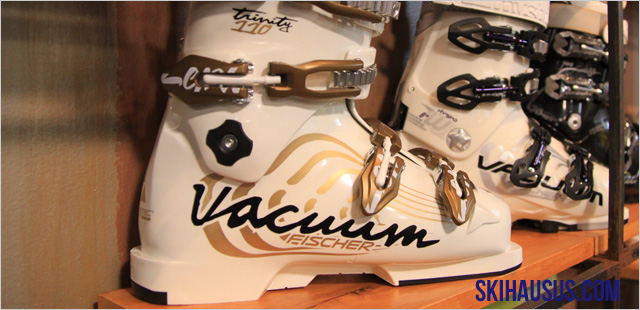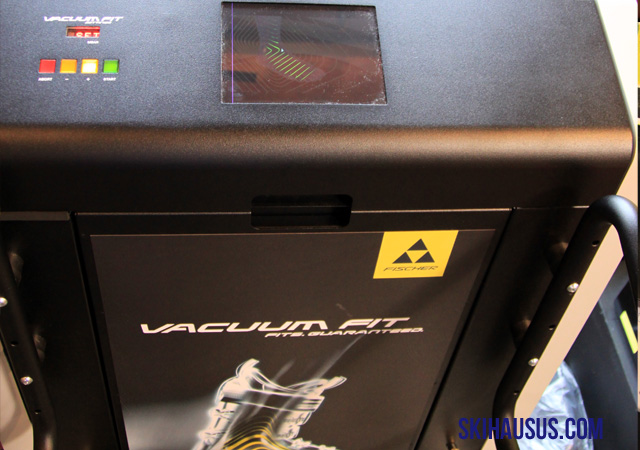 That's it, easy and painless, and faster than you can believe. In fact since you can't get it at just any ski store in Chicago suburbs, it might take you longer to get to our ski shop, Ski Haus, than it will take to actually make your Fischer ski boots. So be a trend setter and get your self some of these amazing ski  boots, you deserve the best.